As 2020 comes to a close, we reflect on a year like no other and celebrate the beauty and resilience in our world, like the pine trees painted by David C. Driskell that can weather the worst of winter and still stand tall and strong.
On behalf of the entire University of Maryland family, we wish you a happy and healthy holiday season.
-
President Darryll Pines and Sylvia Pines
The late Distinguished University Professor Emeritus David C. Driskell was a trailblazing artist, scholar and curator of African American art. His towering influence is apparent in museums nationwide that display his riveting images, and extends to his many University of Maryland students who became successful artists and scholars themselves. Today, the center on campus that bears Driskell's name honors his legacy and the richness of the art he brought to prominence.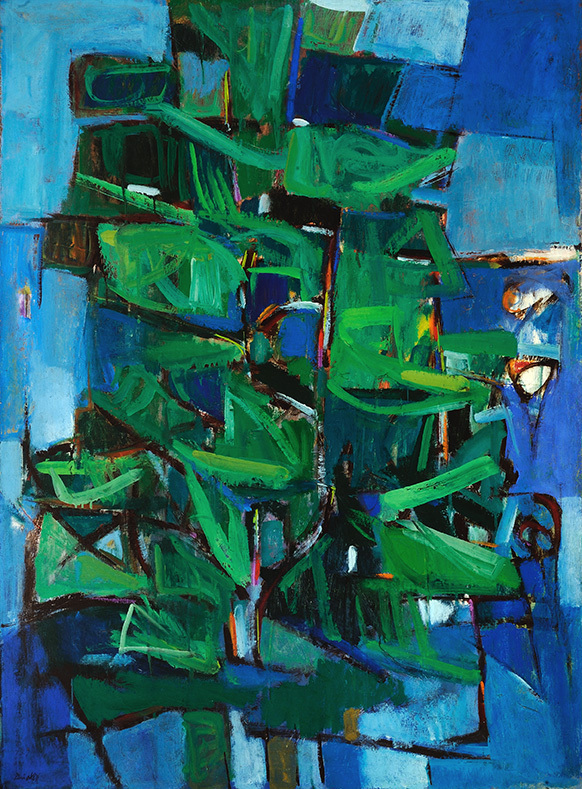 David C. Driskell | Pine Trees #5, 1959 | Oil on canvas, 43" x 33.75"
Courtesy of the David C. Driskell Center for the Study of the Visual Arts and Culture of African Americans and the African Diaspora at the University of Maryland, College Park | Purchased with funds from the C. Sylvia and Eddie Brown Arts Acquisition Fund | © David C. Driskell/ David C. Driskell Center, 2017  | Photography by Greg Staley, 2018