Subject: To honor and remember
Dear campus community,
Today, we announce plans for a plaza to honor and remember Lt. Richard W. Collins III, the patriot, leader, son, and friend who was killed on our campus on May 20, 2017.
Just before he was set to graduate, beloved Bowie State student Lt. Collins was killed in an act of hate by a white UMD student. We must never forget what happened here, and we will continue to honor the life of Lt. Collins as we pursue an anti-racist, inclusive culture at our university. In our TerrapinSTRONG program, we tell the story of Lt. Collins to every new faculty, staff and student, because from tragedy, we must commit ourselves to eradicate the ideology of intolerance.
Building on this commitment, we will unveil this spring a plaza that will bear Lt. Collins' name. The serene and modern structure will be created to remember and reflect. The plaza will feature two walls that act as gallery spaces to honor Lt. Collins, sending a message of hope for the future through a display of a Unity Mural. This mural was created collaboratively in 2017 by both Maryland and Bowie State students, faculty and staff to visually illustrate peace, justice and unity.
Construction on the plaza will conclude in May, and the campus community will be invited to the space by the conclusion of the spring semester.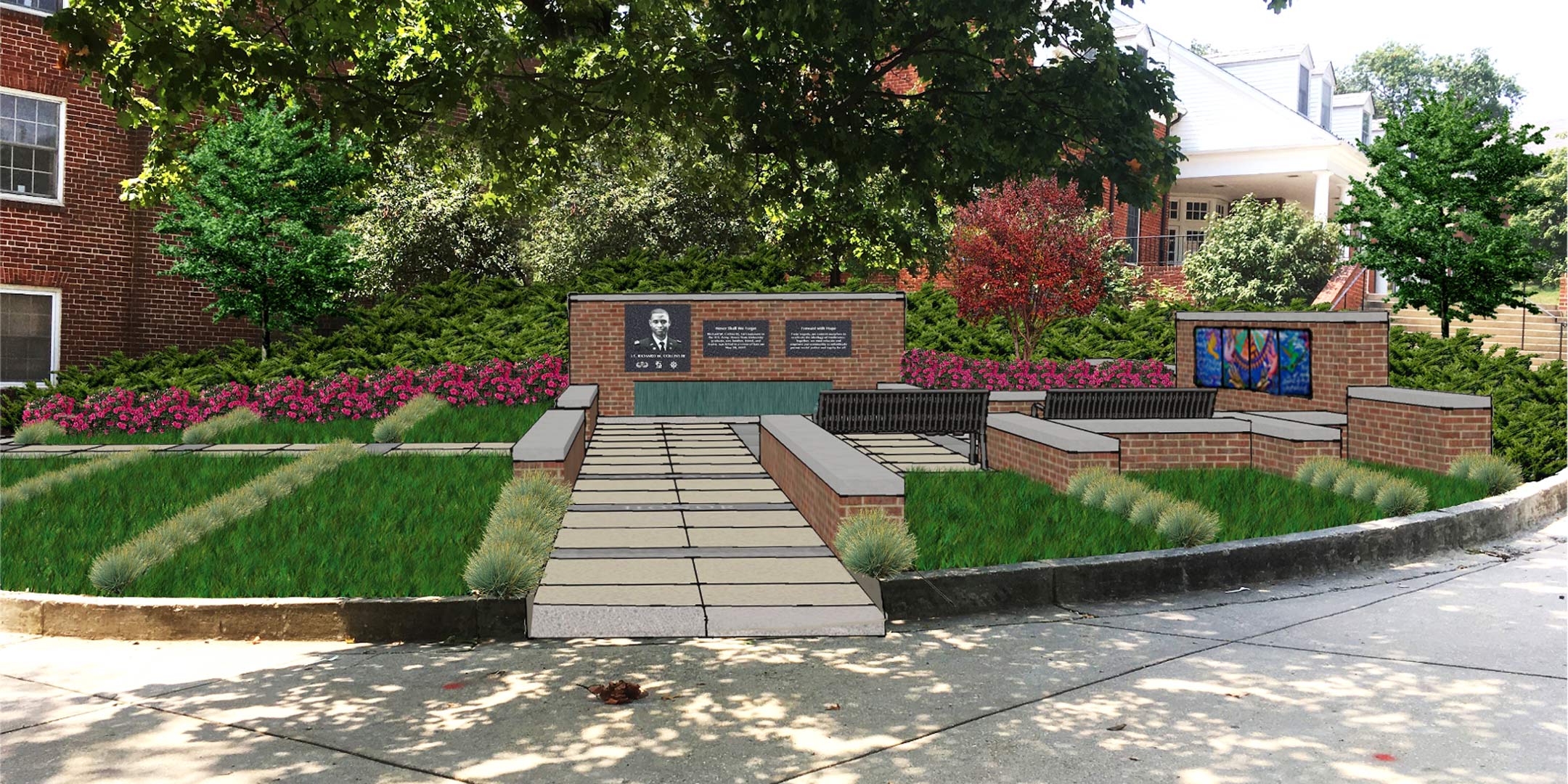 Our resolve to carry forth a message of peace has never been stronger. Together, we must educate and empower our community to relentlessly pursue social justice and equity for all.
Earlier today, I was joined by Bowie State University President Aminta Breaux, Richard and Dawn Collins, members from the Collins Family and the Collins Foundation, and the Social Justice Alliance for a private groundbreaking ceremony. There, Mr. and Mrs. Collins so beautifully stated that they want "a place that reflects the best of us." Alongside them, I felt the strength of a community building something that lasts.
Because for us, the life and legacy of Lt. Collins is enduring. And now, built in the very foundation of our campus, it will stand forever.
Sincerely,


Darryll J. Pines
President, University of Maryland, College Park
He/Him/His