2004 Celebration of Women Award Winners
2004 Woman of Color Award Recipients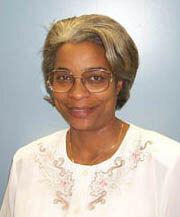 Earlene Armstrong
B.A., Biology, North Carolina Central University, 1969
M.S., Biology, North Carolina Central University, 1970
Ph.D., Entomology (emphasis Insect Pathology), Cornell University, 1975
Earlene Armstrong is an Associate Professor with the Department of Entomology and director of the Pre-freshman Academic Enrichment Program, for which she received the Presidential Award for Excellence in Science, Mathematics, and Engineering Mentoring from the Bush administration. This program, which began in 1995, significantly increases the number of students who stay in the life sciences and has been considered as a model for other institutions. She has designated strategies and implemented programs to enhance the participation and success of students (especially members from the underrepresented groups) in science and other related careers. She has received numerous awards and citations recognizing her superior commitment and support for undergraduate education at the University. In 1981 and 1998, she was the recipient of the Distinguished Minority Faculty Award by the President's Commission on Ethnic Minority Issue; in 1993, the College of Life Science Service Award; in 1999, the Outstanding Advisor of the Year Award by the UM Parents' Association; in 2002, she received the Presidential Citation from North Carolina Central University that was awarded by the National Association for Equal Opportunity in Higher Education and the Outstanding Faculty Staff Award from the Nyumburu Cultural Center. More recently, she has been honored as a National Role Model Recipient (2003) and in the spring of 2004, she received the North Carolina Central University Chancellor's Award.
Armstrong's passion for students and science has taken her to schools where she talks enthusiastically about her interests in insects and science. In April, she organizes and INSECT EXPO for Maryland Day. To further stimulate the interest of young children in science, she organized and runs an insect summer camp for children ages 6-12, and a Middle School Jump Start Science Program for Prince George's students in grades 6-8 that is funded by the Howard Hughes Medical Institute.
Armstrong, who graduated from Cornell University in 1975, works with protozoa pathogens of insects and has published papers on her research and in the area of mentoring.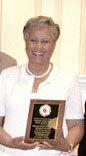 Johnetta G. Davis
Johnetta G. Davis is an Associate Dean of the Graduate School where she has served since 1993. She has major responsibility for graduate student affairs policy, including cultivating new students (student recruitment); graduate student retention; and maintaining a diverse graduate student population. Prior to serving at Maryland, she was Associate Dean of the Graduate School and Graduate Professor at Howard University, where she is now Professor Emerita. She has authored 55 funded grant projects totaling over $12 for research, development, and graduate student support-- $6 million while at Maryland. During her tenure, overall graduate student enrollment has increased by 8% and graduate minority student enrollment has increased by 21%. In 2004, her office received the Minority Achievement Award (Non-Instructional Unit) from the President's Commission on Ethnic Minority Issues.