2008 Celebration of Women Award Winners
Outstanding Woman of the Year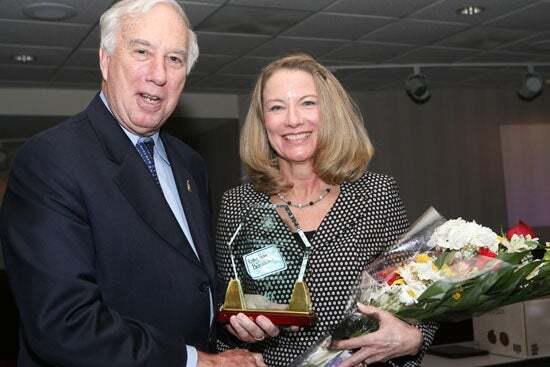 Katherine Pedro Beardsley (Kathy) received her Doctorate degree from the University of Minnesota. Initially, she worked in various positions in Student Affairs at the University of Minnesota, the University of Maryland at Baltimore as well as at College Park. More than 20 years ago, Kathy joined the College of Behavioral and Social Sciences, where she has served as an Assistant Dean for Undergraduate Education, overseeing undergraduate programs and advising, mentoring scores of students, and providing campus leadership on many initiatives.

Outstanding Professional Staff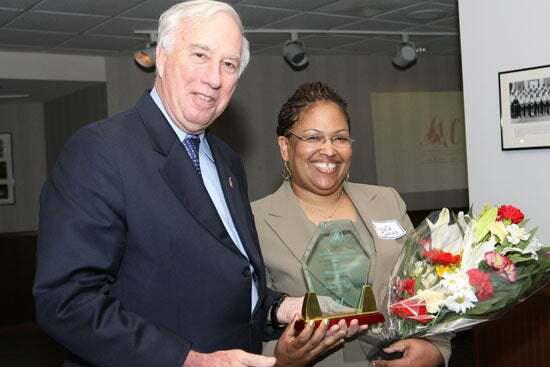 Rhyneta Gumbs has been employed at the University of Maryland since 1997. She is currently a Manager in the Civil & Environmental Engineering Department. Prior to that, Rhyneta worked as a Business Manager at the Counseling & Personnel Services Department in the College of Education for seven years. During her employment at the university, she has provided fiscal management, oversight, and analysis. Rhyneta has been a cornerstone in the units in which she has worked and a great resource for faculty, staff, and students.

Outstanding Woman of Color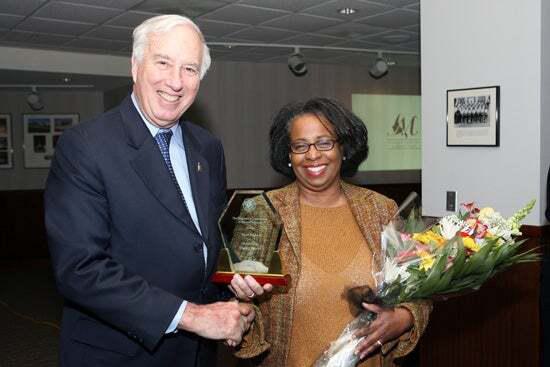 Sheri Parks came to the University as an Assistant Professor in the Radio, Television, and Film Department. Currently, she serves as an Associate Professor in the American Studies Department where she teaches and studies the roles of popular culture in the larger culture. Sheri was one of the early advocates for excellence in undergraduate teaching at College Park and spent five years as an Associate Dean of Undergraduate Studies. She is better known to audiences in the Baltimore region for her 10 years as a public radio host and to other audiences for her occasional appearances on Anderson Cooper 360, among other national and regional media.