2013 Celebration of Women Award Winners
Outstanding Non-Exempt Staff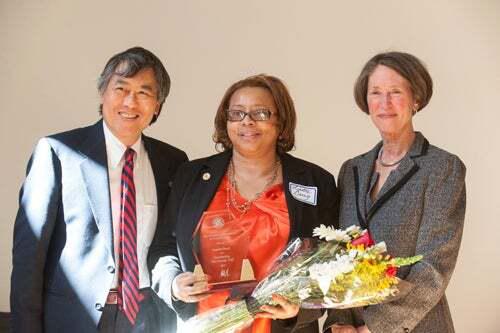 Linette Berry graduated from the Washington Business School and took additional courses in business administration at UMD. She was a substitute teacher in Prince George's County Public Schools before joining the Department of Math six years ago. She is the secretary for the Black Faculty and Staff Association and mentors several undergraduate students. She is also vice president of membership for the College Park Toastmasters Club.

Outstanding Graduate Student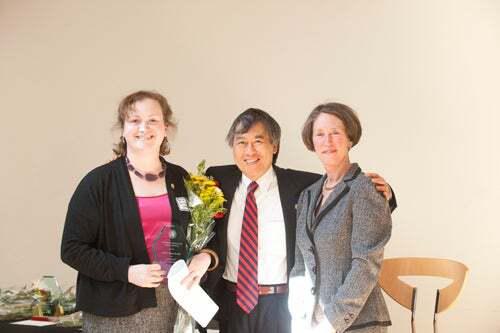 Beth Douthirt Cohen finished her doctorate in education policy in December 2012 and has worked at the Consortium on Race, Gender, and Ethnicity since 2008. Her ethnographic research examines how, when and why relatively privileged students build solidarity across differences (e.g., gender, race, ability, or class) in educational institutions struggling with identity-based violence.

Outstanding Exempt Staff
Erin McClure is assistant to the chair in the Department of Family Science and a UMD graduate. She is an intergroup dialogue facilitator for the Office of Diversity Education and Compliance, a staff adviser for Alternative Breaks and Maryland Wishes, and a trained Rainbow Terrapin Network ally and victim intervention assistant.

Outstanding Woman of the Year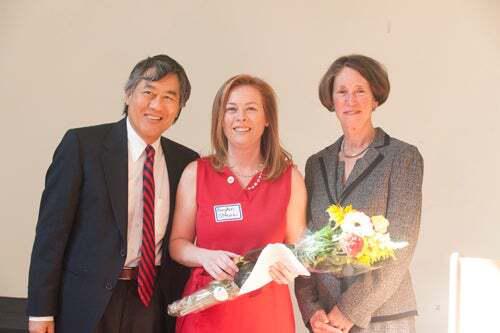 Kerry Ann O'Meara is an associate professor of higher education and co-director and co-primary investigator of a five-year, National Science Foundation-funded ADVANCE grant to invest in the professional growth of women faculty, thereby improving the work environment for all. Her work considers issues of gender and agency in faculty careers, academic reward systems and community engagement.

Outstanding Woman of Color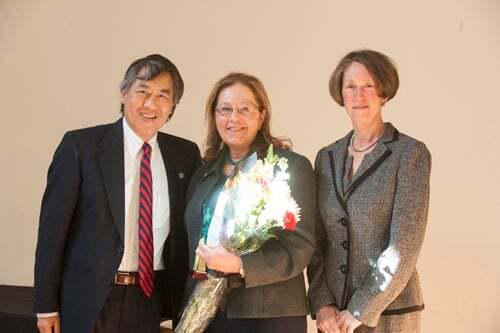 Ruth Zambrana, professor of women's studies and director of the Consortium on Race, Gender and Ethnicity, is a prolific and internationally recognized scholar and mentor who investigates the health disparities of low-income, racial/ethnic women and occupational stressors of historically underrepresented minority faculty in higher education. She has mentored and enriched the academic experience of faculty and students of color on campus and nationally.