2017 Celebration of Women Award Winners
The 2017 Celebration of Women featured a panel discussion commemorating the 100-year anniversary of the first women students on the University of Maryland campus. Panel participants were (clockwise from bottom left) Sallie Holder '62, Sarah Niezelski '16, Nicole Pollard '91, Marsha Guenzler-Stevens, moderator, and Ellie Fields '49.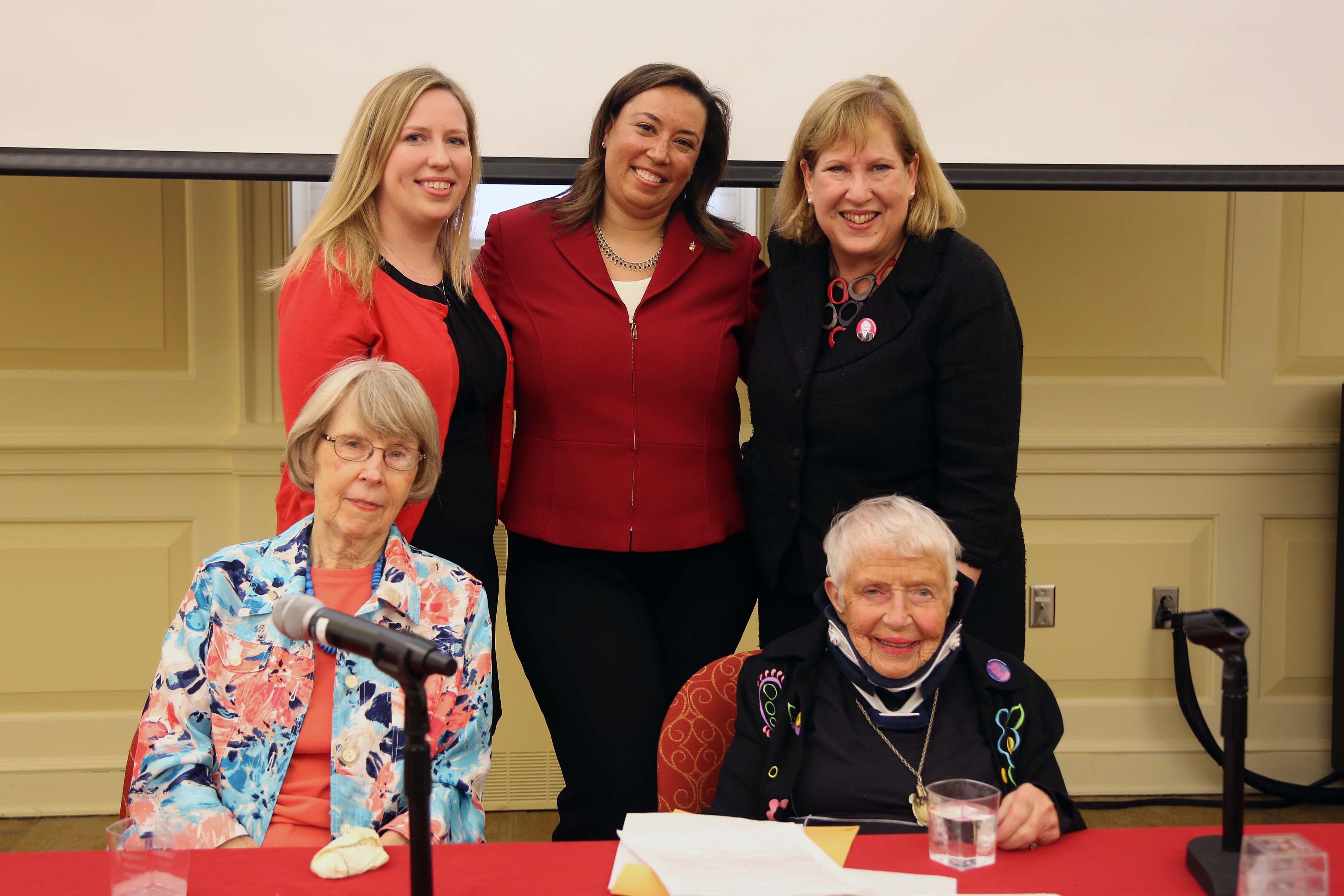 Women of Influence Award Winners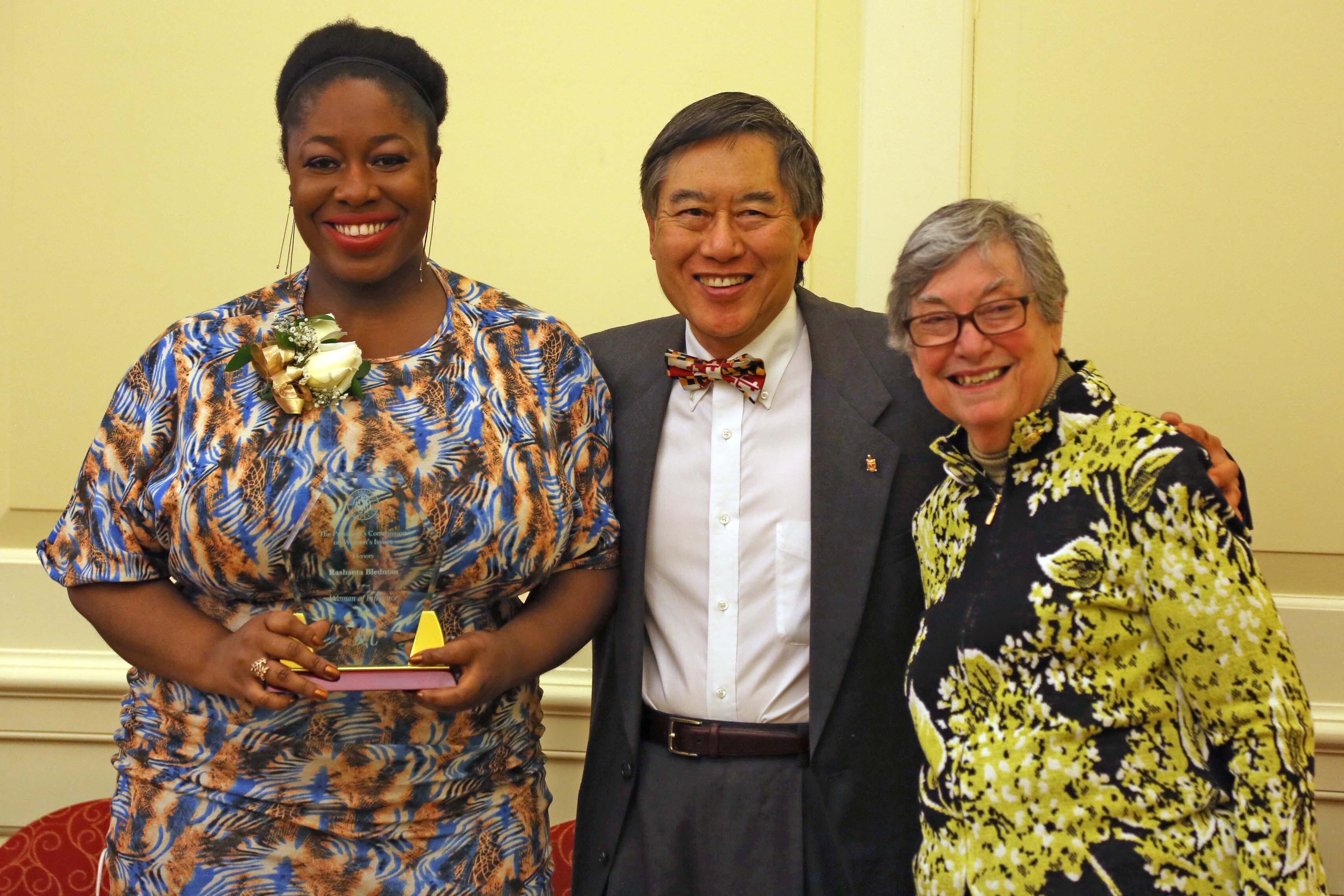 Rashanta Bledman is a staff psychologist and clinical supervisor at the University Counseling Center. She created the Hope and Healing Group, which provides a supportive and confidential space for female survivors of sexual assault, a group that has expanded due to her commitment and leadership. She also serves as the Counseling Center's outreach coordinator, working with departments across campus to discuss gender, race, and reducing mental health stigma in diverse student groups.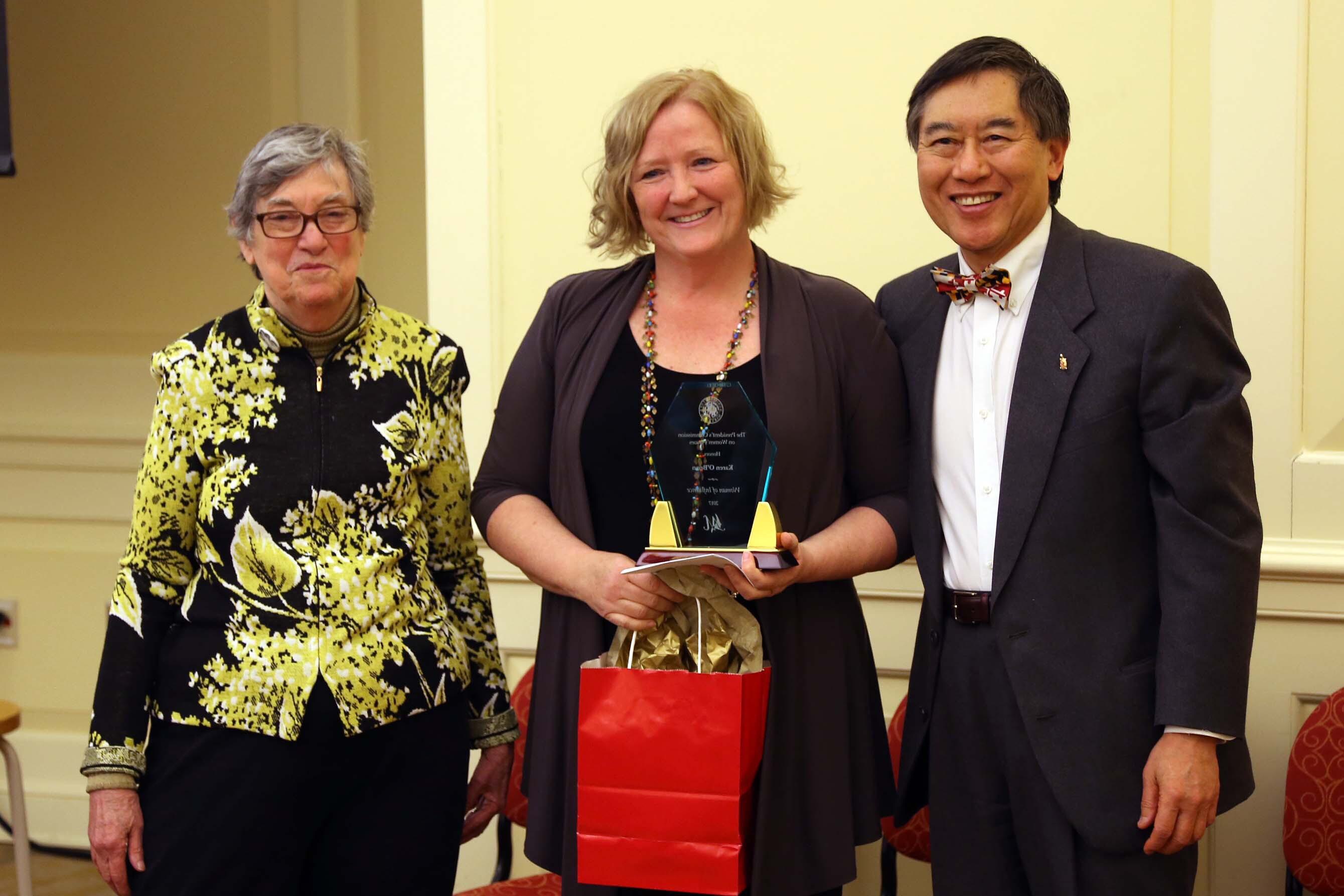 Karen O'Brien is a professor of psychology and director of training for the Counseling Psychology Doctoral Program. She has developed a community partnership that brings psychology students in to serve women and children in shelters for abused women, in combination with a course about helping victims of partner violence. She has written articles and book chapters about women's career development, vocational interventions with women, and counseling college women. She also serves on the board for the Family Crisis Center, a community shelter for abused women and their children.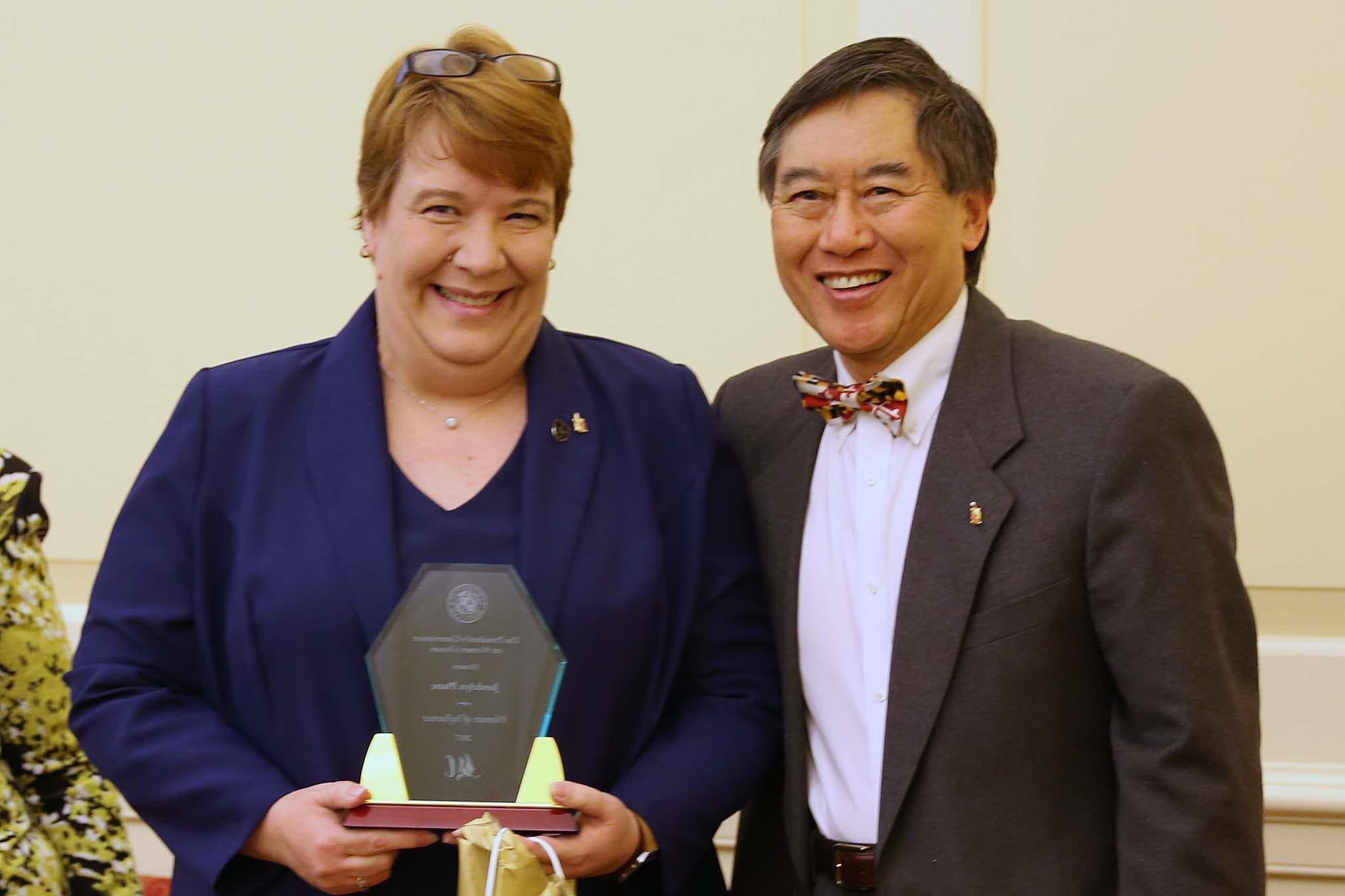 Jandelyn "Jan" Plane is a principal lecturer in the computer science department and the associate director of ACES, the Honors College program in cybersecurity. She is also founding director of the Maryland Center for Women in Computing, which supports undergraduate and graduate students across campus in addition to programs promoting computing fields to younger women, including CompSciConnect, a three-year camp for middle school girls. She has been instrumental in bringing gender and ethnic diversity to UMD computing for over two decades.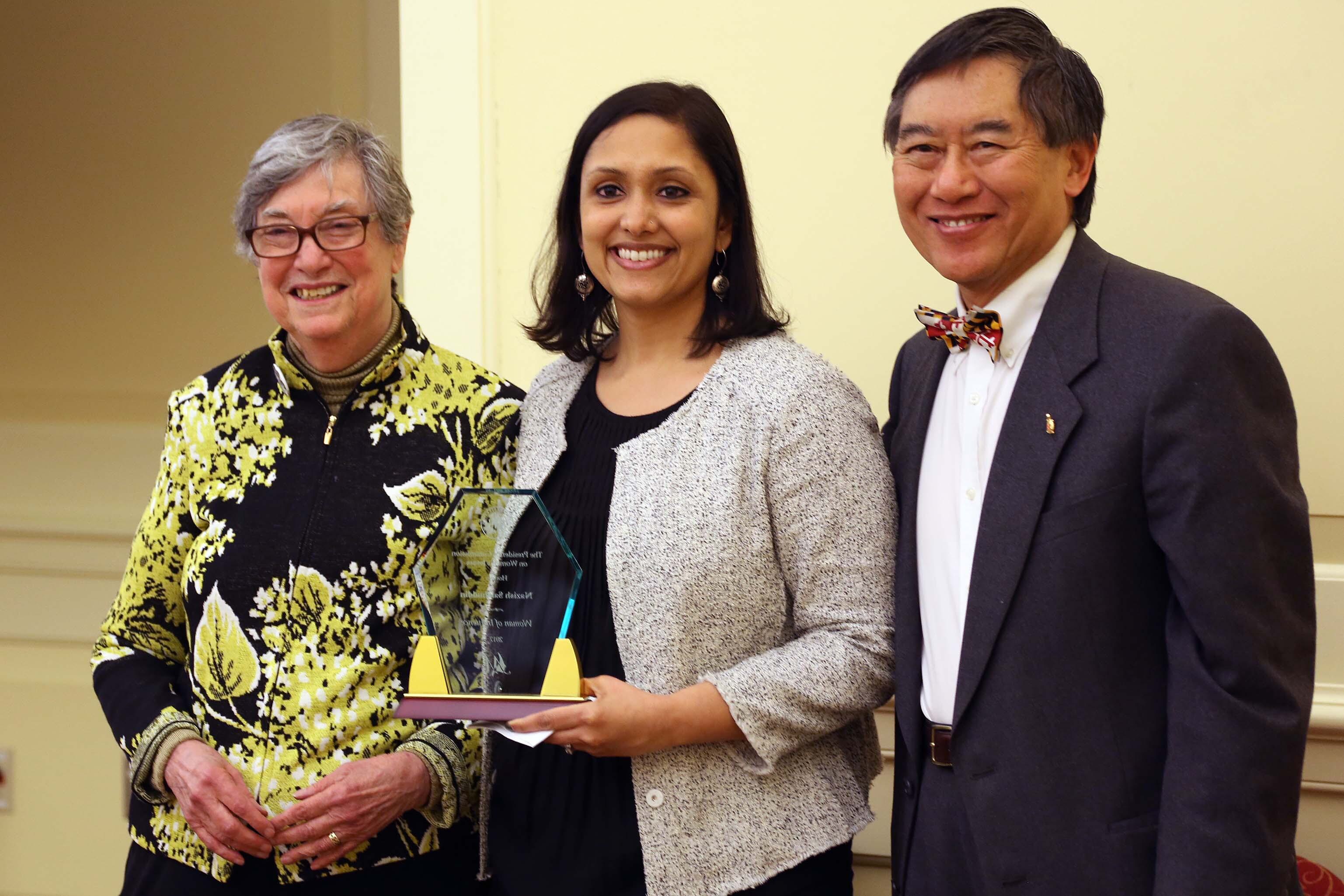 Nazish Salahuddin is a lecturer and the director of undergraduate studies in the psychology department. She created the Psychology Research Empowerment Program to prepare underrepresented minority students for graduate education. Her teaching, program development, and research interests focus on the psychological implications of race- and gender-related expectations. Additionally, she serves as a Girl Scout troop leader in her community.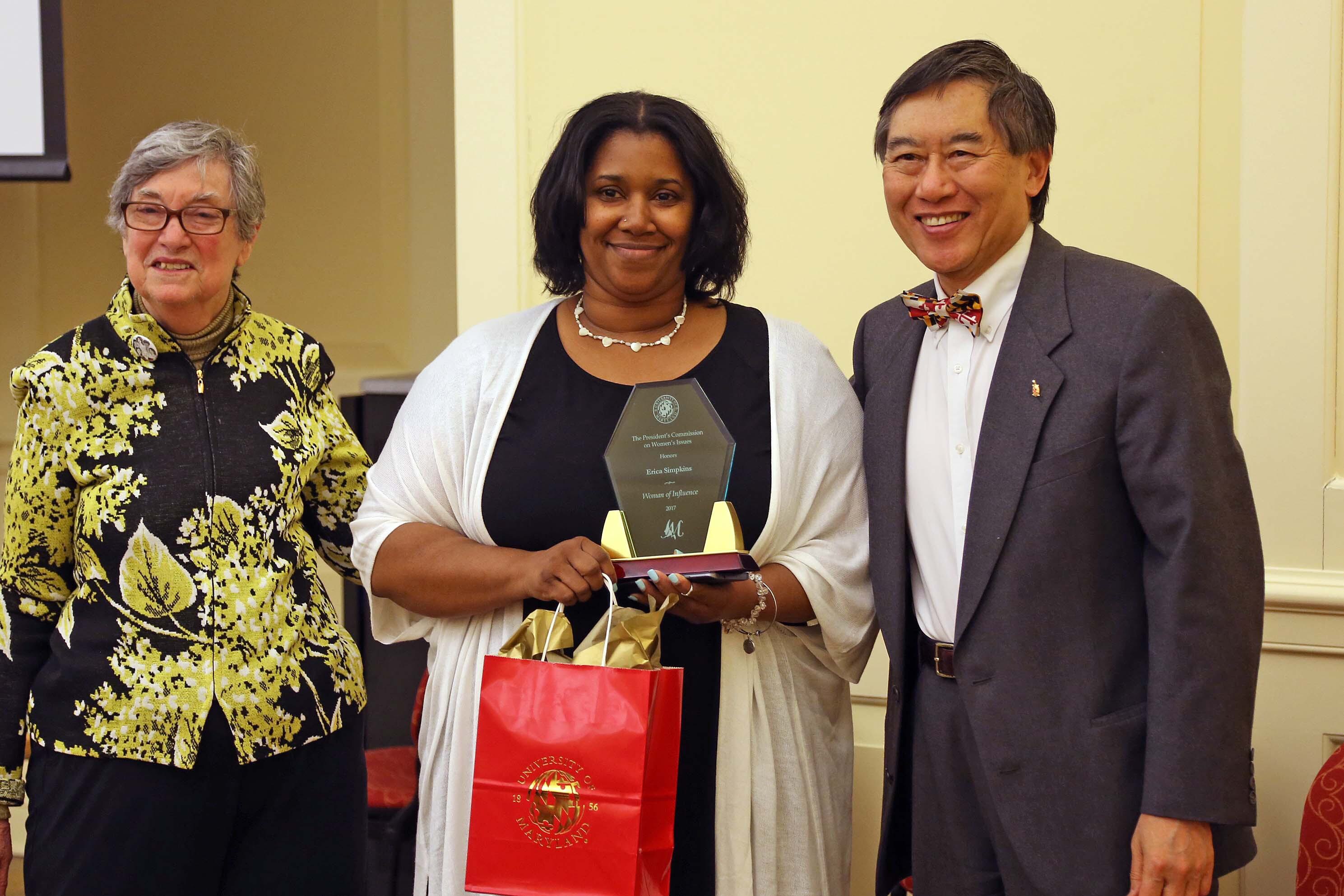 Erica Simpkins is the program manager of the Multicultural Involvement and Community Advocacy (MICA) Office of the Adele H. Stamp Student Union. She hires, trains and supervises the majority-female staff of community organizing student interns (COSIs) and serves as a mentor to them. She fosters a spirit of inclusivity and orchestrates campus-wide events supporting diversity and inclusion.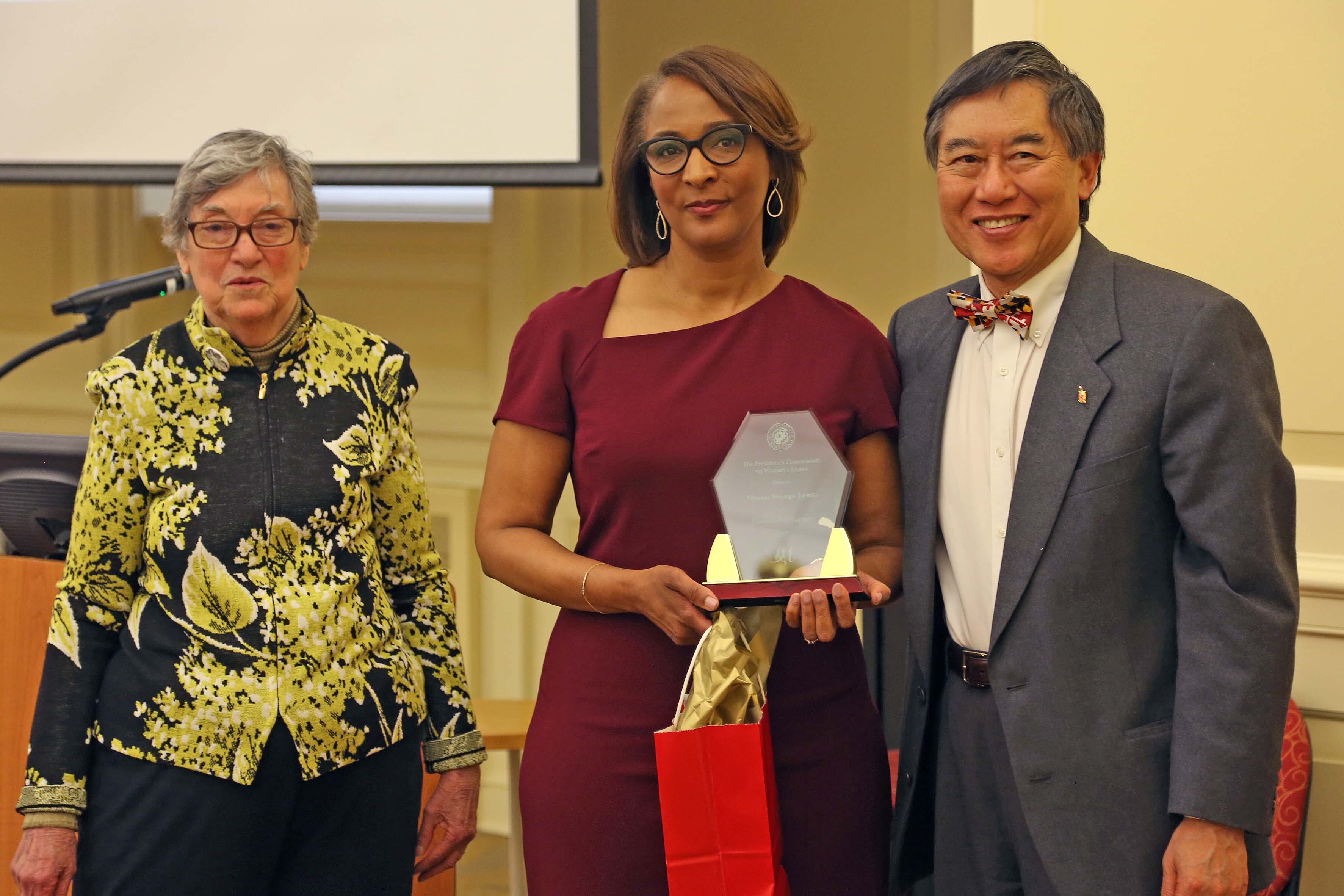 Sharon Strange Lewis is the senior director of women and diversity programs in the Office of Diversity Initiatives at the Robert H. Smith School of Business. She launched the Smith School's annual Women Leading Women program and Women's Week. She served as a conference moderator and workshop facilitator at the National Association of Women MBAs conference, project manager for the renovation of the lactation room in Van Munching Hall, and an official and unofficial mentor and champion for students and colleagues.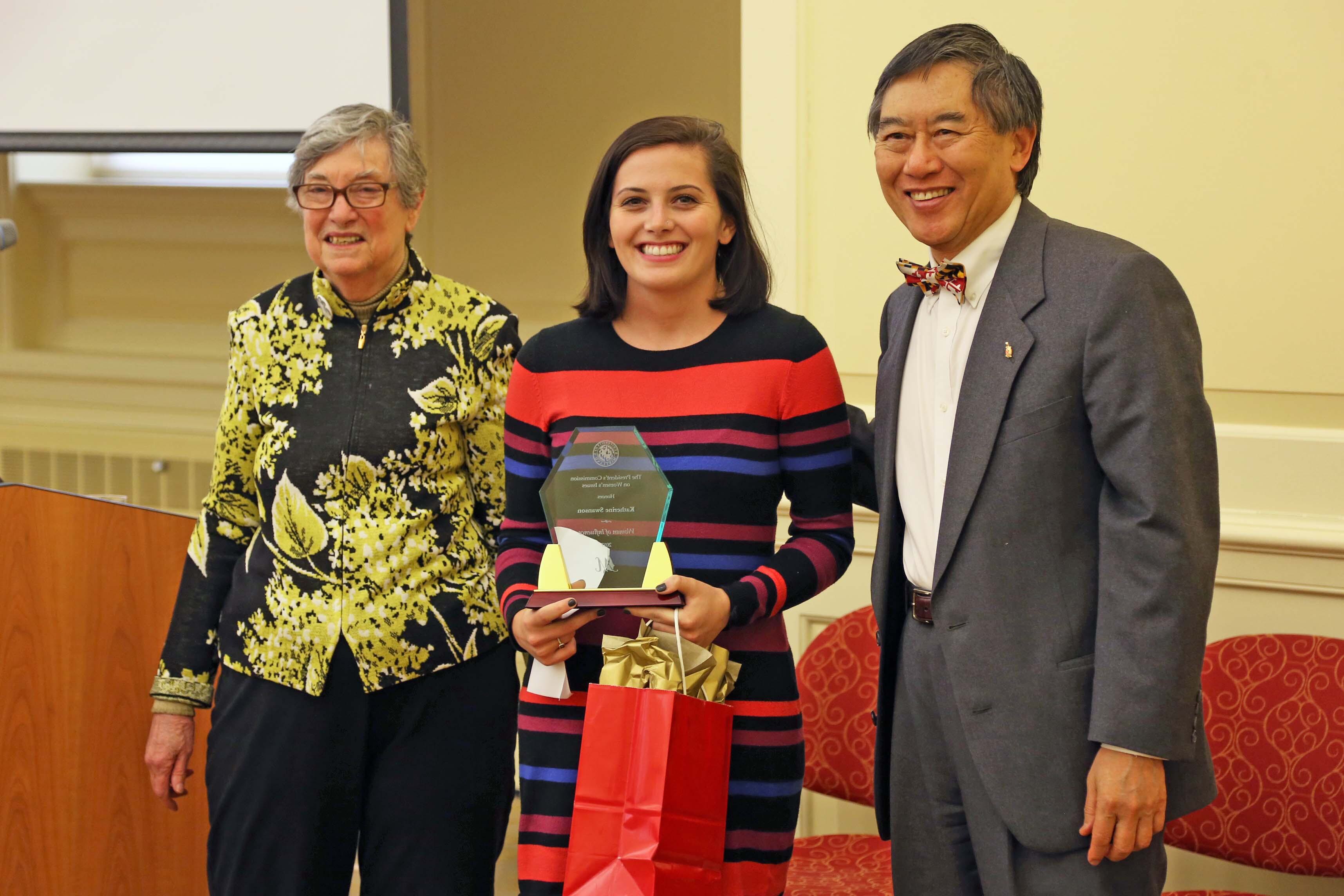 Katherine Swanson, a senior majoring in government and politics, is president of the Student Government Association, a platform through which she has advocated for improved sexual assault prevention and education, free feminine hygiene products, additional funding for mental health services, and more staff support in the Title IX Office. She has been engaged in her community outside of school since high school, working as an intern for Texas State Sen. Wendy Davis, with Emily's List and in the White House Office of Political Strategy and Outreach.