2022 Celebration of Women Award Winners
2022 Women of Influence Award Winners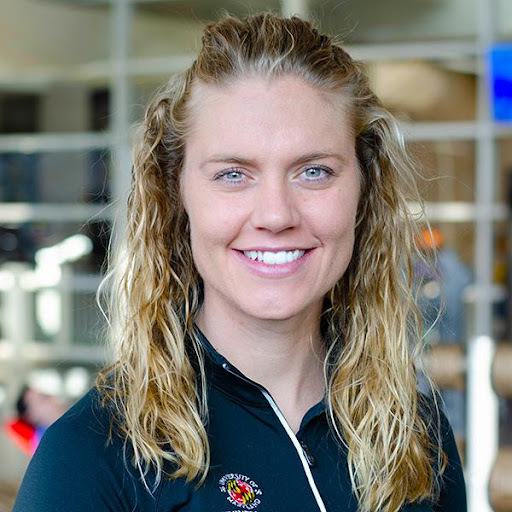 Tami Lee is the Assistant Director for Fitness & Wellness in RecWell. She is a strong, courageous, and humble leader. From discussing salary negotiations, to advocating for her staff, encouraging more flexibility for working parents (and encouraging enticements to cater towards single, working parents), she is a voice for many different underrepresented groups. She was instrumental in making the RecWell dress code less restrictive of women's bodies and more encouraging of movement and activity as well, as well as advocating for the modular schedule flexibility for breastfeeding parents.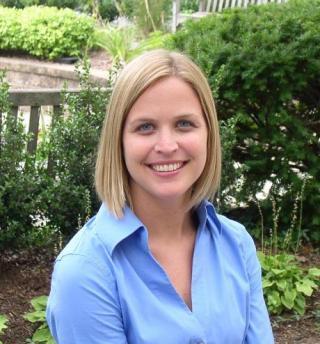 Tracy Riggins is an associate professor in the Department of Psychology. She has provided crucial and important service to parents and families. The small listserv she created back in 2014 has expanded to over 600 members, and has been essential for circulating information about childcare, campus policies, and toy/clothing donations, especially throughout the pandemic. She has also had a longstanding strong commitment to advocating for UMD women through the President's Commission on Women's Issues.
"She's a research powerhouse, an exceptional teacher, and excels in her service to her department, university, and the field. In particular, she stands out for her leadership roles in her service activities and her innovations in her service work that have had a very significant impact on her community." (Jude Ann Cassidy)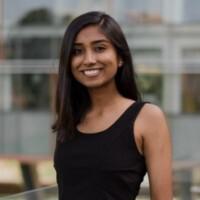 Utsa Santhosh is an undergraduate student in computer science. She demonstrates a consistent enthusiasm and work ethic that has direct correlations to the success of Break Through Tech DC and Technica programs, even despite the challenges of the virtual and hybrid nature of the past few academic years. She has selflessly given back to a community that helped spark her interest and the pursuit of computer science as a young middle school student in our CompSciConnect program (starting in 2012), and then as a CompSciConnect TA and National Honorable Mention for NCWIT Aspirations in Computing Award as a high school student. She brings her passion and enthusiasm to other girls who may one day choose to study computer science.
The team of her fellow students, staff and faculty were so proud to learn of her mention on the Top 25 Under 25 list in 2021 for the Washington Business Journal. There was unanimous support for Utsa's acknowledgement because of the depth and breadth of her involvement and support for others in the growing field of computing - particularly women. Consider that all of this was accomplished while completing her rigorous academics and holding internships at a top tech firm, Microsoft. She opes to make the lives of others easier through innovative ideas at the intersection between business and technology.
"Utsa Santhosh is an exemplary undergraduate leader and Computer Science senior who has consistently and meaningfully supported other women at the University of Maryland inside and outside the classroom." (Amy Vaillancourt)
"A prime example of someone who lifts women and nonbinary students as she climbs." (Dr. Jan Plane)
William "Bill" Mallari is an Assistant Director, Campus Development-Facilities Planning in the Department of Planning and Construction. Him and his facilities planning team have been instrumental in advocating for and moving forward with policy, planning and execution of new and redesigned lactation and feeding rooms on campus. He has been a liaison between PCWI and the student facilities fund committee for lactation/feeding rooms.
Dr. Ellin Scholnick is the former chair of PCWI and a Professor Emeritus in the Department of Psychology. She provided multiple kinds of important service to the University from the time she joined the Psychology department in 1967. She served on numerous committees and task forces aimed at improving faculty well-being, including those that developed policies on lecturers, mentoring of junior faculty, merit pay, faculty grievances, and conversion of librarians to faculty status. She was instrumental in creating an automatic tenure delay for childbirth and adoption, and a policy that enables temporary workload reduction for childrearing. She also lead and organized ADVANCE workshops.
During her time with PCWI, Ellin championed issues of childcare, lactation and elder care that led to the creation of the childcare center, lactation rooms and shared resources, and family elder care resources. It also included changing the lens of the PCWI awards structure, including adding inclusive language and making adjustments to the awards to address equity. She is quick to name that these wins came out of years of advocacy and collaborative spirit and activism.
"The focus has changed over the years on women's issues. What was once about getting women on campus in the first place transitioned to critical issues that impacted the success and retention of women in the campus environment."
She served a term as Associate Provost for Faculty Affairs and most recently served as—indeed, seems irreplaceable as—Faculty Ombud. Her research focused on cognitive development, and she served as President of the Jean Piaget Society. No wonder PCWI named her Outstanding Woman of the Year in 2002. Ellin will continue on with PCWI as member Emeritus.
Dr. Brooke Supple is the Assistant Vice President for Divisional Initiatives in the Division of Student Affairs. After serving the Division of Student Affairs at the University of Maryland for 26 years, Dr. Brooke Lecky Supple, Assistant Vice President and Chief of Staff, has decided to leave the university of May 6, 2022 and transition into a new chapter of her life.
She started the Work-Life Initiative in Student Affairs and advocated for workplace flexibility, support for working mothers, lactation spaces, multilingual information about retirement, campus childcare, and telework on our campus. Her commitment to work-life integration for all staff has been her greatest passion. Even during the relentless nature of the workload the last two years amidst COVID-19, she championed for these commitments. In recognition of her campus leadership, she was recognized as the 2015 University of Maryland Outstanding Woman of the Year by PCWI.
Under Dr. Linda Clement's vice presidency, Brooke launched the Student Crisis Fund, which helped to sustain almost 3,800 students through the pandemic, and has awarded over $2M in emergency funding to our diverse body of students facing unanticipated emergencies. Her impact on campus has been felt in significant ways and she will be missed.