2019 Celebration of Women Award Winners
2019 Women of Influence Award Winners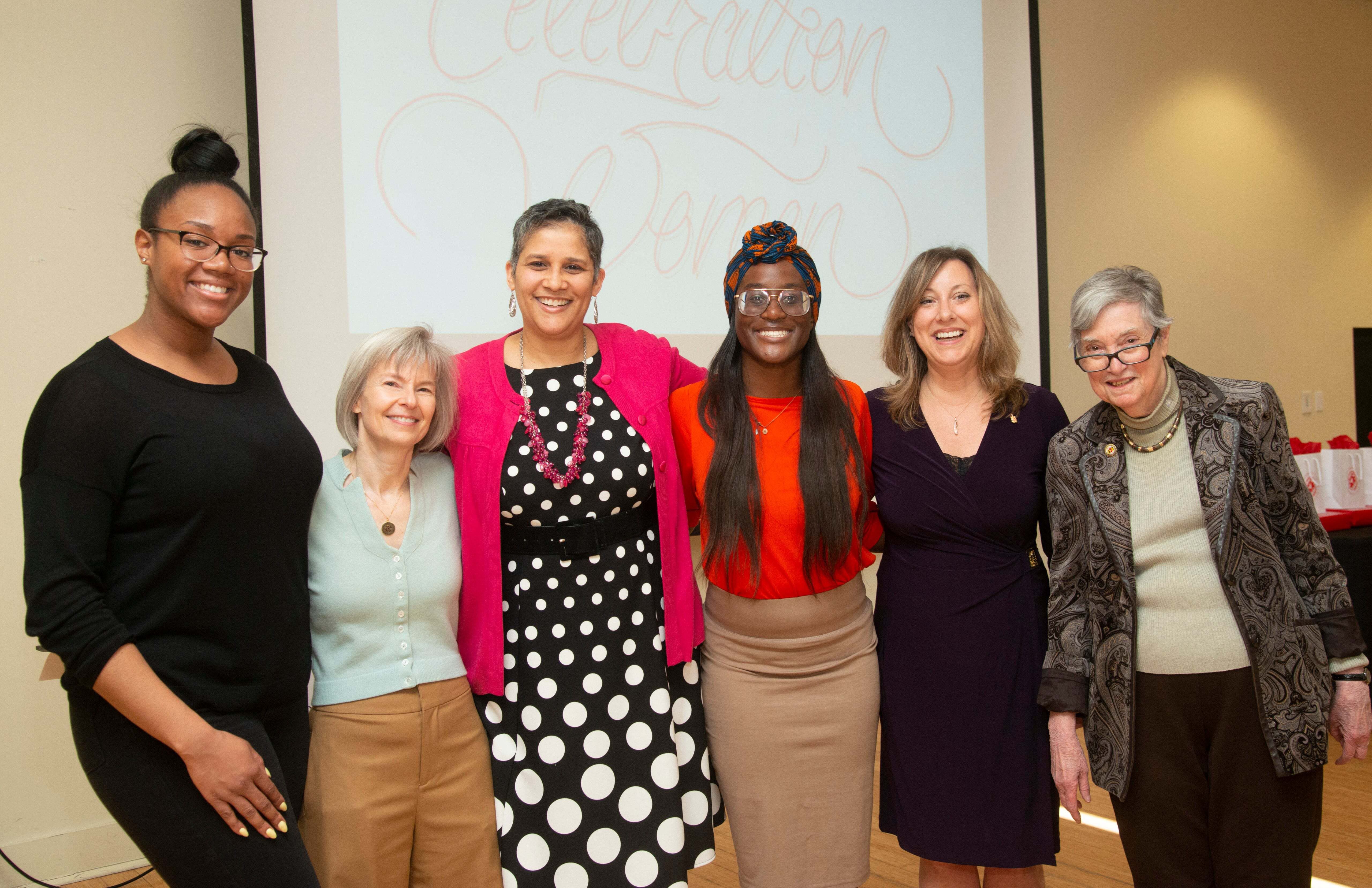 Ugochi Chinemere is an undergraduate student in Public Health Science. She currently serves as the Senior President of Sister to Sister, a program designed to mentor and provide academic support to multiethnic women students on campus. She has used her platform with Sister to Sister, to guide a program to celebrate survivor stories of young women who have survived childhood trauma. Through, Public Health without Borders, she has helped create educational workshops for parents in Sierra Leone about reproductive health.
Cynthia Edmunds is currently Interim Chief Diversity Officer and simultaneously Assistant to the President working on employment equity as well as a chief architect of our Thriving Workplace Initiative. She has jumped in to fill vital gaps in the institution while coordinating her diverse assignments in ways that strengthen the university. The Commission specifically recognizes her work in developing and implementing policies and programs focused on improving the working climate for the diverse members of the Maryland campus.
Andrea Goodwin is the Director of the Office of Student Conduct and has recently stepped in as co-director of the Office of Civil Rights and Sexual Misconduct. In both roles, she has helped to forge and administer policies dealing with the sensitive issues of sexual misconduct and discrimination. Her work in holding together that office despite frequent shifts in staffing and policy mandates has been admirable. She has also been a strong advocate for practices supporting work/life balance.
Christina Sessoms is a doctoral student pursuing her degree in the Department of American Studies. Her activities span the spectrum of women's issues from career advancement to sexual misconduct policies. Her research has characterized the challenges and experiences of black women in graduate programs in the humanities. Those interests are not just theoretical. She is an active participant in SisterMentors which supports and guides young girls of color. Within the university, she has served as the Director of Student Relations within the Black Graduate Student Union. Her graduate assistantship in the Office of Civil Rights and Sexual Misconduct has focused on sexual harassment.
Elisabeth Smela is a professor in the Department of Mechanical Engineering and the Institute of Systems Research. She recently served as Associate Dean for Faculty Affairs and Graduate Programs in the Clark School of Engineering. Dr. Smela has been an active and effective advocate and mentor for women in a field where they are underrepresented. She has developed a website for women, been an active participant in the ADVANCE program, and advocated for policies and practices promoting work/life balance, attention to diversity in the hiring and promotion process.