Official Investiture Ceremony
Thursday, April 22 | 11 a.m.

---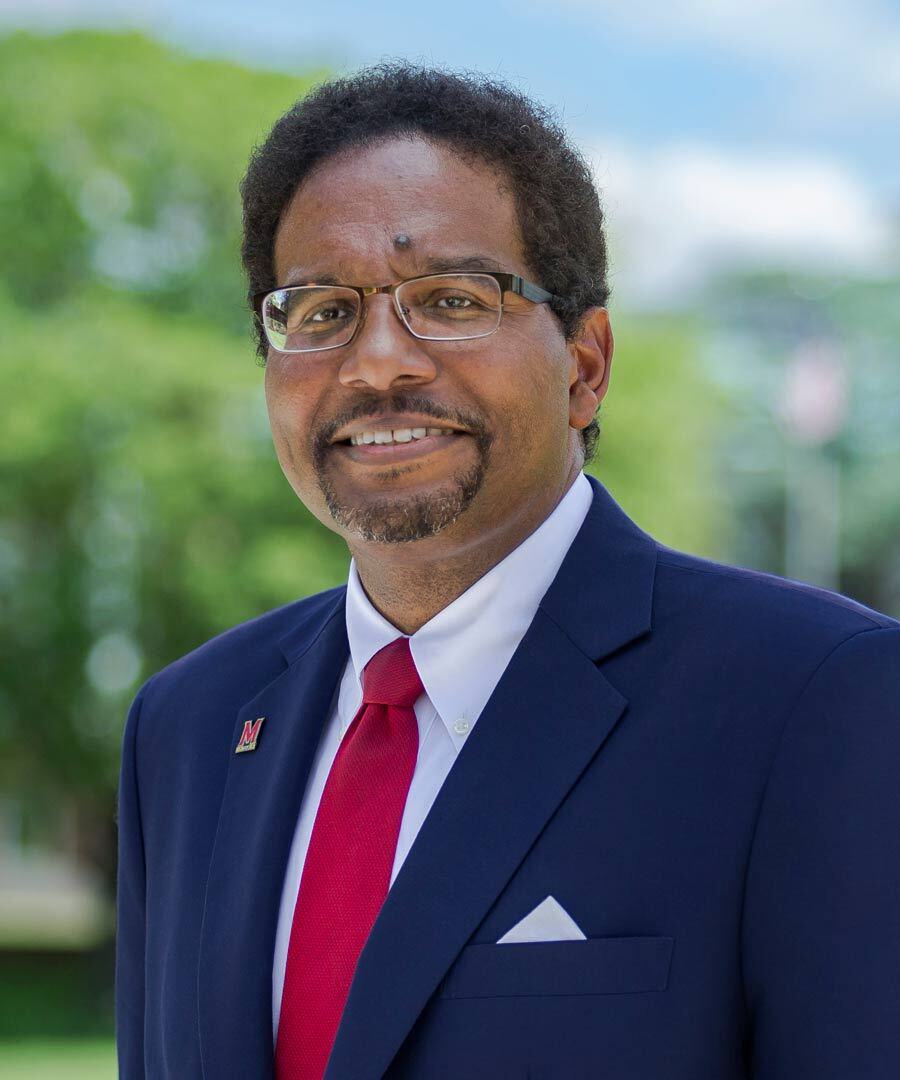 President Darryll J. Pines
Darryll J. Pines became UMD president in July 2020 and serves as the Glenn L. Martin Professor of Aerospace Engineering. He arrived on campus in 1995 as an assistant professor, then served as chair of the Department of Aerospace Engineering from 2006–09 and for the following 11 years as dean and Nariman Farvardin Professor of Aerospace Engineering at the A. James Clark School of Engineering.
As dean, Pines revamped teaching in fundamental undergraduate courses; encouraged participation in national and international student competitions; emphasized sustainability engineering and service learning; and expanded innovation and entrepreneurship activities. Pines made diversity a hallmark of his tenure, increasing the number of faculty and students from underrepresented populations. With his leadership team, he secured a historic $219.5 million investment from the A. James & Alice B. Clark Foundation in 2017 to fund need-based scholarships campuswide, as well as graduate fellowships, faculty positions, infrastructure and other initiatives.
A member of the National Academy of Engineering, Pines focuses his research on structural dynamics, smart sensors and adaptive, morphing and biologically inspired structures as well as the guidance, navigation and control of aerospace vehicles.
He is a fellow of the American Institute of Aeronautics and Astronautics, American Society of Mechanical Engineers and Institute of Physics; chairs the Engineering Advisory Committee for NSF's Engineering Directorate; and sits on the Board of Trustees for Underwriters Laboratory not-for-profit arm. Pines received a B.S. in mechanical engineering from the University of California, Berkeley, and M.S. and Ph.D. in mechanical engineering from the Massachusetts Institute of Technology.
---
The official installation ceremony of Darryll Pines will be hosted by Philip Merrill College of Journalism alum Eun Yang.
She anchors "News4 Today," the No. 1-rated morning news in Washington, for which she has won several Emmy awards.
In addition, Yang files compelling community stories about people and organizations important to the Washington area. She also won an Emmy for hosting a restaurant show called "Foodies: D.C." for several years.
Yang was named Alumna of the Year by the University of Maryland Asian American Studies Program and serves on the Board of Visitors for the Philip Merrill College of Journalism. She was inducted into Montgomery County's Women's History Archives. Washingtonian magazine has recognized Yang as one of D.C.'s 100 People to Watch and as one of D.C.'s Stars of Local TV News.
Born in Seoul, Korea, Yang moved to the Washington area before she was 3. She grew up in Prince George's and Montgomery counties, attended Paint Branch High School and graduated from the University of Maryland.
She and her husband are raising their three children in Washington.
---
Featured Performances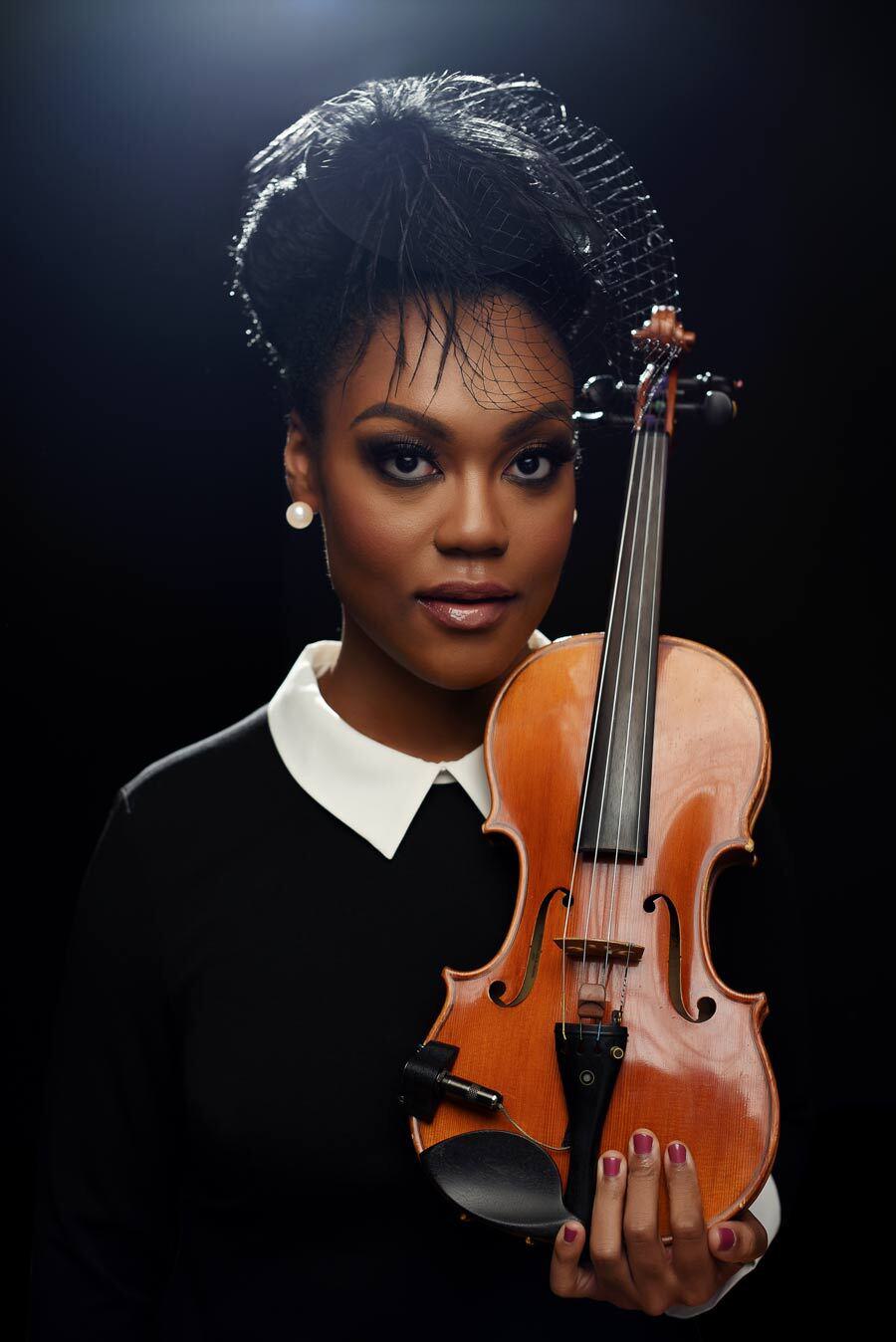 Chelsey Green and The Green Project
Performing "Dr. Funk" by Chelsey Green and The Green Project

Described as "passionate, electrifying, and innovative," international recording artist Chelsey Green D.M.A. '17 breaks down stereotypes of traditional violin and viola playing. A native of Houston, Green is a multi-instrumentalist, vocalist, entrepreneur and educator who combines classical and contemporary to make music uniquely her own.
Green maintains an active performance and recording schedule while also teaching full-time as an associate professor (currently acting chair of the String Department) at Berklee College of Music. Committed to advocacy as well, Green also serves as a trustee on the National Board of the Recording Academy (The Grammys) and is a member of the Program Council advisory panel for NewMusicUSA.
---
Inaugural Student Poet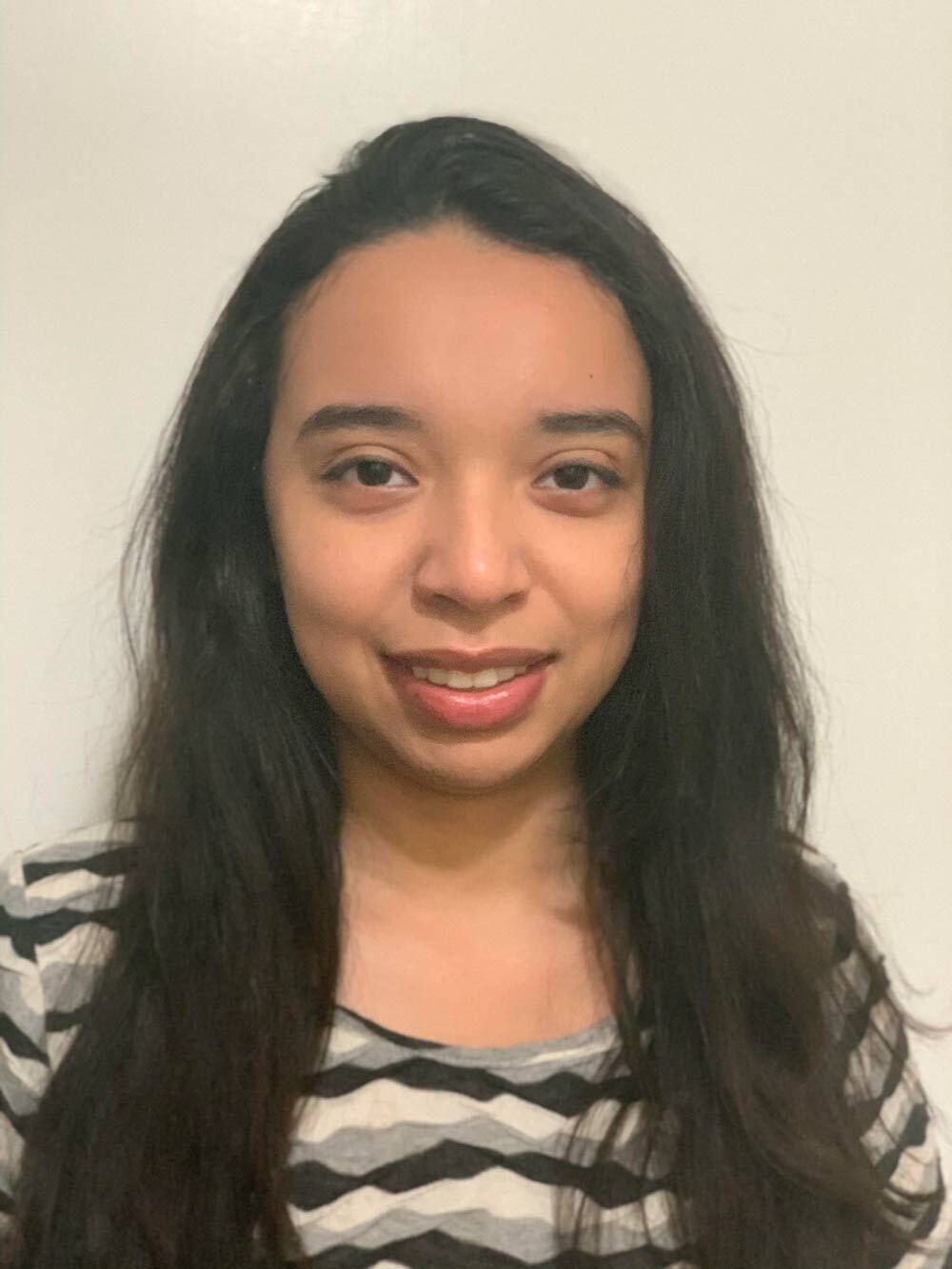 Ileana Y. Lozano, '22
Performing the original composition "Together Again Soon"
I long to see the faces
And bear witness to the journeys
That make
That build
Our friends
Our Terrapin community
I long to cheer with them again
To hear stories and meet friends I never knew
And to be guided by their light
Of resilience and grace
That especially shaped this past year
And I can't wait to join all our friends
In picking up the torch together
In the name of love and unity
In a new world where we must continue to embrace
All our neighbors
Of another color
Another face
Another team
Another faith
Another vote
Another place
Together our differences
Make up our Terrapin space
That we will return to
Where we will see
One another
Laugh with one another
Work with one another
Grow with one another
And learn from one another
Together again soon.

Join us for this Inauguration Week event, streamed live on this page on April 22 at 11 a.m.