The Life and Legacy of David C. Driskell
Tuesday, April 20 | 7 p.m.

President Pines joins Driskell Center Director Curlee R. Holton to reflect on the life and legacy of the late artist, scholar, curator and distinguished university professor emeritus.
Learn more about David C. Driskell, one of the world's leading authorities on the subject of African American art. Currently on display virtually at the center is the exhibition "David C. Driskell's Students," which showcases the art of 33 of Driskell's former students and mentees.
Join us for this Inauguration Week event, streamed live on this page on April 20 at 7 p.m.
Curlee Raven Holton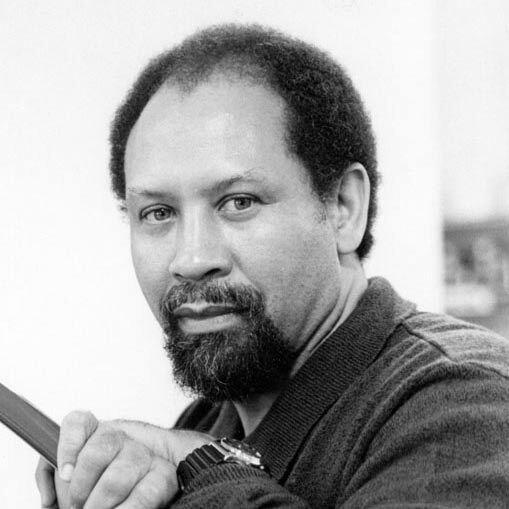 Director, David C. Driskell Center for the Visual Arts and Culture of African Americans and the African Diaspora at the University of Maryland
Artist-in-Residence, Department of Art
Curlee R. Holton is a printmaker and painter whose work has been exhibited professionally for over 25 years in more than 30 one-person shows and over 80 group shows. His exhibitions have included prestigious national and international venues such as Egypt's 7th International Biennale, the Cleveland Museum of Art and the Whitney Museum of American Art.
His work is in many private and public collections including the Cleveland Museum of Art, Yale University Art Gallery, Pennsylvania Academy of the Fine Arts and the National Gallery of Art.
More than 40 publications have featured articles and reviews about Holton's work. As part of his research and study as an artist-scholar, he has lectured and presented demonstrations throughout the United States and abroad in Europe, Mexico, the West Indies and Costa Rica.
Holton has been an artist-in-residence at museums, colleges and universities. He has presented over 70 public lectures on the subjects of his work, African American art and contemporary printmaking. His numerous articles and essays on art and artists have been published in catalogues and journals.